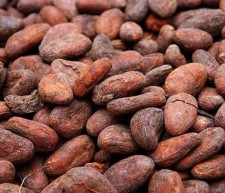 News
-
updated: Jul 25, 2019
Quick Details Type: Cacao Variety: Criollo Processing Type: Dried Maturity: Mature Size (cm): 2 Grade: Grade A(ISO Standard) Certification: HACCP Weight (kg): 50 Place of Origin: Peru Brand Name: OEM Model Number: CBeans Color: Dark Brown
Our supplier offers custom solutions to meet your requirements. They can work with existing formulas, adapt their product-lines, and develop new and exclusive products.
They have a R&D team that works can realize your ideas. Their cocoa and chocolate facilities have technology that allow production of large or small volumes, with the flexibility to develop conventional, organic, and fair trade according to the needs of your market.
Gluten-FreeEvery product from their facility is certified gluten free.
Free of the 8 major allergens (declared by FDA)
Milk
Wheat
Egg
Soy
Peanuts
Tree nuts
Fish and shellfish
VeganVegan is not only dietary, it also avoids exploiting animals for any purpose, this is a key reason many people choose a vegan lifestyle.
Non-GMO All the products are made with natural, pure, and high quality ingredients, producing without any genetically modified organisms. Kosher Parve: We have the first certified Kosher Parve Chocolate plant in South America. Parve means products that do not contain or are processed with dairy products.
Share: