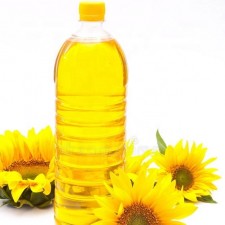 News
•
updated: Jul 26, 2019
Sunflower Oil will be packaged into 3 to 5 liters jerry cans or bottles of 1 to 1.5 liters, to constitute the primary packaging. We also have bulk packaging such as The secondary packaging is cartons to facilitate transportation and storage. PET Bottles: 1, 2, 3 and 5 Liters each. Tin Cans: 4, 5, 10 and 18 Liters each. PE Jerry Can: 20 Liters each. Steel Drum: 210 Liters each.
Refined sunflower oil is perfectly clean oil, which preserves all the nutrients during the production process. This oil can be used in conditions of extremely high cooking temperatures. Margarine and cooking fats are made of refined sunflower oil by hydrogenation. Refined sunflower oil is also used in manufacturing of canned food, as well as in soap boiling and paint and varnish industry.
We offer refined sunflower oil packed in bulk and in PET bottles. Custom design print labels and boxes for the bottles are available by request.
Specifications
Refined Sunflower OilSpecification*Actual Value
Color Number, Mg Iodine1-101-4
Acid Value, Mg≤ 0.600.10
Peroxide Value, ½ O Millimole/Kg≤ 100.5
Moisture And Volatile Matter, %≤ 0.100.03
Mass Content Of Phosphoric Matters, .15
Clarity Level≤ 152
Extraction Oil Flash Point, ºC234235
Fatless Admixtures, %NoneNone
Mass Content Of Phosphoric Matters, %NoneNone
Soap, %NoneNone
Non-GMO
Shelf Life 18 Months
Share: